The ice has finally melted around Montreal. After missing one last week with partial ice cover on the surface, I was itching to get out to catch some carp.
Headed out for a short 5.5 solo hour outing. Incredibly, I got a run in the first 5-10 minutes, on a home made vanilla/hazelnut boilie. Unfortunately, the fish spit the hook within 5-10 seconds. felt real big too.
Waited 2.5 hours for the next run, this tme, I made no mistake and buried the hook. Had this nice 15 lbs carp in my new landing mat within a couple minutes: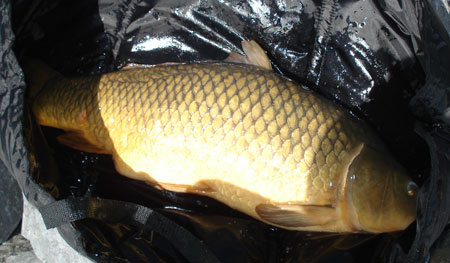 Strangely enough, the carp were surfacing everywhere, very rare to see that sort of activity this early in the season. Hope to head back within the next week or so.