After our superb bass trip up North, I was itching to get out for some post spawn carp action. My older son was scheduled to come out, but cancelled at the last minute. Planned to head out on a solo outing, but a neighbor (Lior) saw me loading the car and asked if he could tag along. As he's been bugging me to take him out for a while, I agreed.
Got to my spot quite late, shortly after 11:00 AM. Still minor spawning activity in progress, still some hope for a good outing. Took only 1/2 hour to land my first one, which hit my vanilla/hazelnut boilie: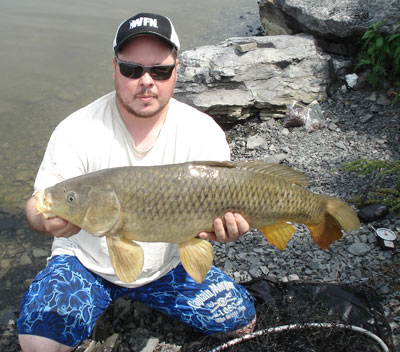 Lior brought in his first carp about 40 minutes later, this one hit a chocolate cinnamon boilie. Was surprised to find some sort of defect or mutation on it's upper jaw: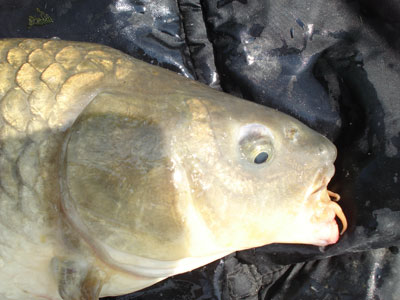 I caught a similar one last year, not sure if it's a deformation for a results of crossbreeding with other species like chub, if that's possible. Will need to do some more research.
Fishing slowed down a bit, but eventually picked up with a few more carp, biggest in the 20 lbs range, which came on a garlic cayenne boilie. Also landed a nice 13 lbs channel cat to end the day, again on a vanilla hazelnut boilie: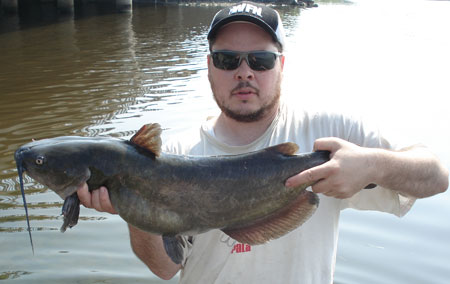 The carp seem to be feeding well again, hope to get out again in the next few days.