Though winter is finally over, this spring has been a lot colder than average. The fish are a good 2-3 weeks behind their schedules due to water temps still being in the mid 40's (Fahrenheit). Luckily, carp fishing started off quite well this season, with us catching our first few with ice still floating on the surface.
Took Levi for a short 4 hour outing. Plan was to test keep testing my boilies against each other, and brought along some giant corn just in case. Fished licorice boilies for 4 hours on 1 rod, managed 2 false runs. Fished garlic/3 pepper boilies on the other rod for 3 hours, no runs or takes. Finally switched that rod to giant corn, managed back to back carp, including Levi's first this season and my heaviest this so far season .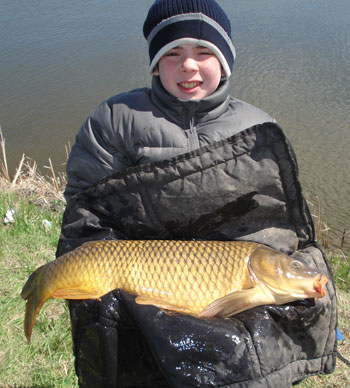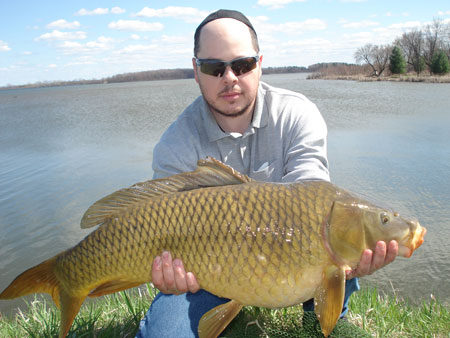 Though the fish were biting, we went off to prospect a new area for the last hour. Unfortunately, nothing doing at that spot.
Headed out again the following day, this time with my friend Mike. Took my son Eli along, planning to put him on to his first lake trout across the border in Lake Champlain. Was close to 10:30 AM by the time we got set up. Fishing was slower than I've seen in the past few years, took us 3.5 hours to finally hook up. Eli landed his first laker.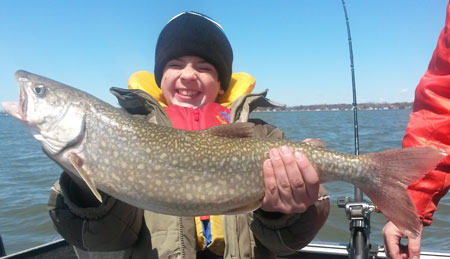 Took another hour or so, he hooked into a bigger one, bringing it in was significantly harder for him.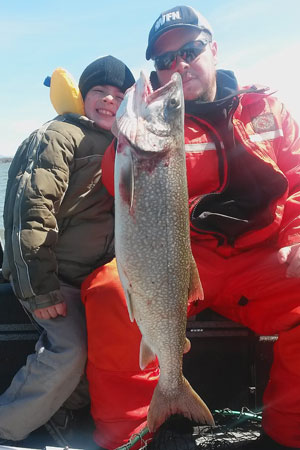 We had to leave early, so that was all for the day, though we missed one just before pulling in the lines. Brought them back for a friend who was more than happy to take them, also showed him how to properly fillet them.
Hoping the water warms up enough for some pike fishing next week.