Early fall in Southern Canada typically coincides with rapidly cooling water temperature. While carp fishing tends to slow down when that happens, much of the bigger carp in Canadian waters go on the feed at some point before they shut, and fall can be a great time to fish for and catch trophy carp in Canada.
This season, I've been busier than usual when it comes to carp fishing with customers in the fall. I welcomed the challenges involved, and all managed to catch their first few Canadian carp fishing with me. From seasoned local Canadian multi spcies anglers, to visitors from the USA, UK and even China, all experienced the pleasure of hard fighting Canadian carp.
Alena landed her first carp withing minutes of our first cast, and nice 25+ lbs: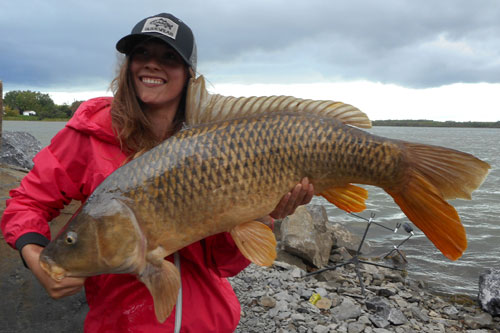 Not to be outdone, her boyfriend Ray landed a very rare mirror carp, with a nice linear scale pattern shortly after her: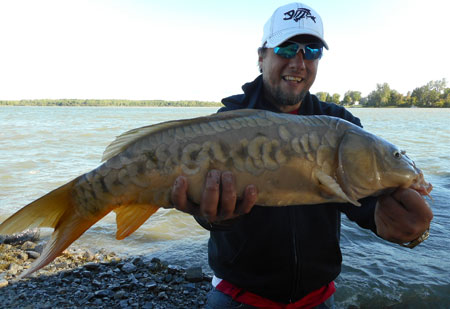 Most fun of all is putting younger kids onto big carp, though I must say that many adults turn into big kids when catching their first carp as well.
James, Gavin, and Griffin enjoyed a fun day of Canadian carp fishing, catching some in the mid 20 to 25 lbs range, as well as some double headers: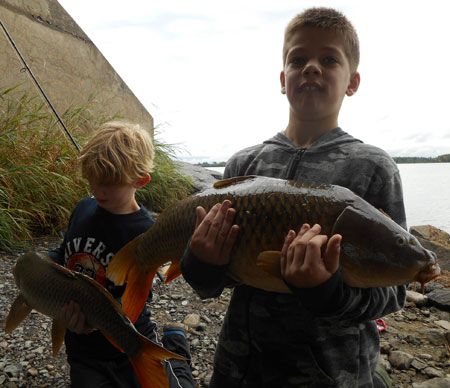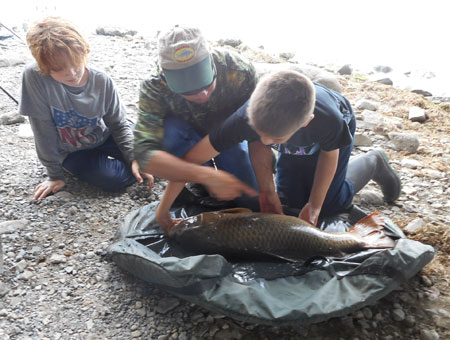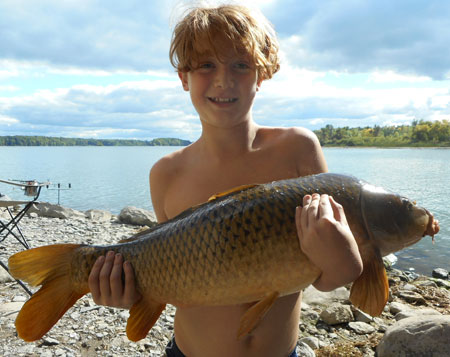 9 year old Griffin ended up with the catch of the season, catching the all time biggest carp landed by any of my customers, with the 35.5 lbs St Lawrence river beast: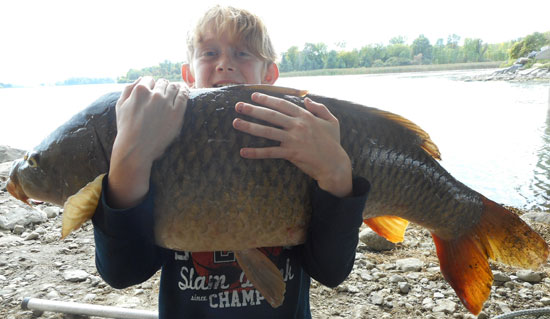 Visiting from the UK, Ian and Kieran experienced some wild Canadian carp fishing, a welcome change from the paylakes back home.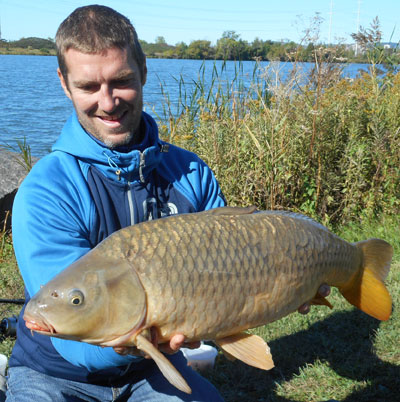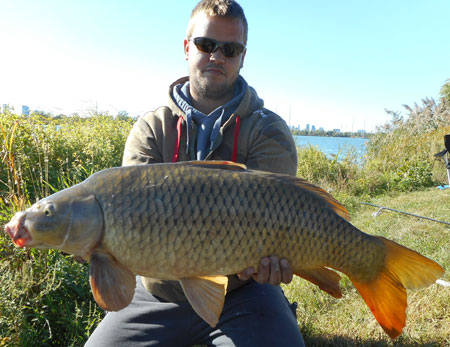 Visiting from Beijing, Mr. Hongjie marvelled at the gear and techniques used to fish on this side of the globe, and enjoyed spending a day in the great Canadian outdoors, and still managed to land carp despite a slow bite that day.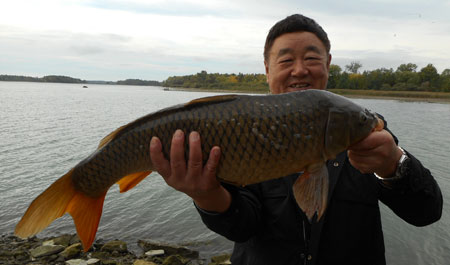 Visiting from Houston, Irv proved that 73 years of age isn't too late for your first carp: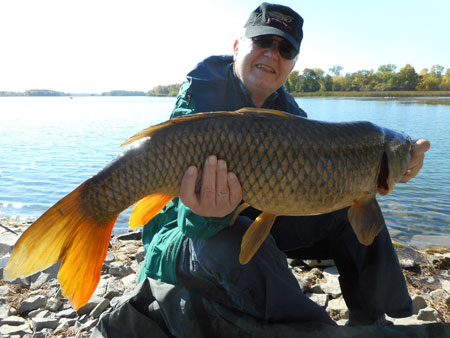 On my last guided outing of the season, a couple of young teenage bass fishermen, may have (hopefully) been converted to carp fishing for good: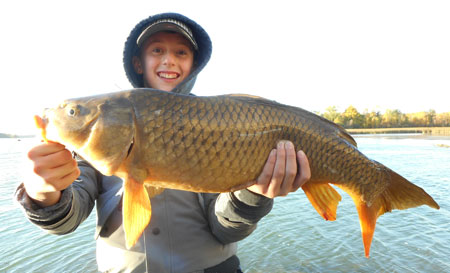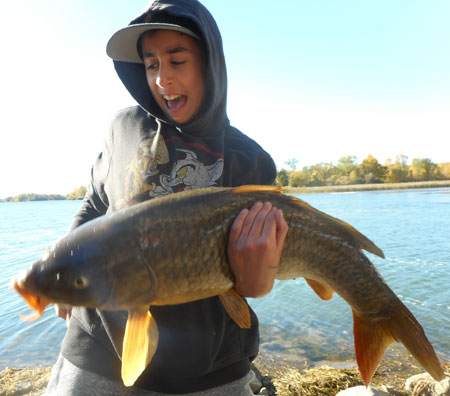 Though my personal fishing season is far from being over, my guiding season has dwindled to it's end with rapidly cooling waters temps, when carp fishing is far less productive and much more challenging than I'd have most people enjoy, as we do during the spring and summer. Freezing overnight temps last night had the river looking like a steam bath at sunrise.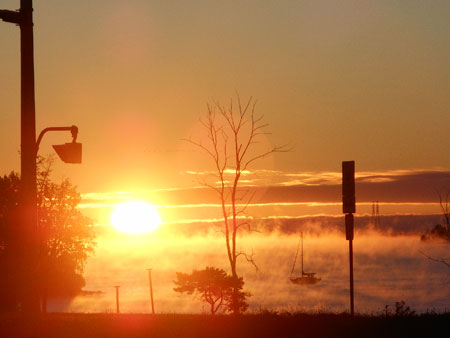 As most of the carp fishing I do is with my kids and customers, I don't have much time during the spring and summer to fish for carp on my own. As we enter the latter stage of fall, and the weather becomes more miserable by the week, I'm looking forward to some quiet time alone on the river, chasing some some big trophy sized carp in Canadian waters.