Haven't done too much ice fishing this January, in comparison to previous seasons. Continuing with this winter's plan of experimenting with new tactics and fishing new areas, the few times I did fish on ice this January were interesting.
January 9 2018:
Picked a relatively warm day to fish, as I planned to target trout and / or landlocked salmon one of the open lakes in the Eastern Townships of Quebec. With a high of -1 C, I knew I would need to worry much about my line or ice holes freezing up.
Drilled a bunch of holes between 20 to 45 feet of depth, and fished a variety of lures, jigging at various depths with the help of my Humminbird flasher. To boost effectiveness, I tipped the lures with a live mealworm. Additionally, after not catching any fish in a given hole for a while, I then chummed a bit handfull of canned corn into the ice holes. On five occasions, I was rewarded with a good chase, 3 of them ended up resulting in hookups. Unfortunately, they were all from Lake trout, a species which is closed in Quebec during the winter months. 3 came on a Swedish Pimple, the other a small Kastmaster spoon. Ranging from roughly 3 to 6 lbs, nice fight on light tackle. No pictures, as fish were caught out of season, and immediately released as per the Quebec regulations.
January 28 2018:
Was invited up North by a friend that has a place on one of the few lakes open to ice fishing in the Laurentians. Knowing that the lake in questions has some big Northern pike, I was hoping to hook into a trophy. Set up 10 lines under polar tip ups, baited half of them with frozen mackerels, the other half with smaller frozen smelt. Action was very slow as expected, as this lake is better known for size than numbers. Took 5 hours to get the first bite, no trophy this time, but at least we didn't leave empty handed.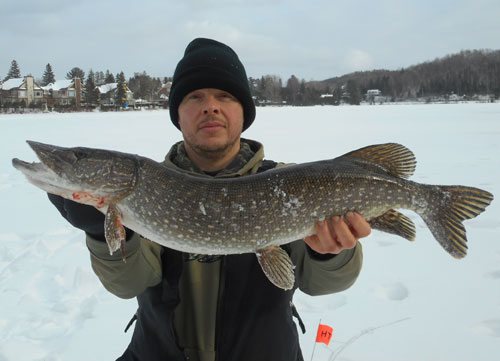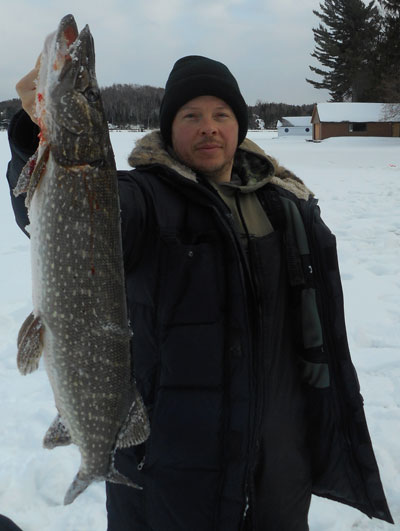 January 31 2018:
Got another invite from a friend, this time it was one that has a place in New York state. Having never ice fished outside Canada, I was excited to head South of the border to try jigging for bass. While bass is open in most of New York state, catch and release is mandatory during winter and spring. Ari and I were able to pattern and land 7 of 9 largemouth bass in a short afternoon of fishing. Nothing too big, they were mainly in the 12 to 14 inch range, with a couple of them going a bit smaller.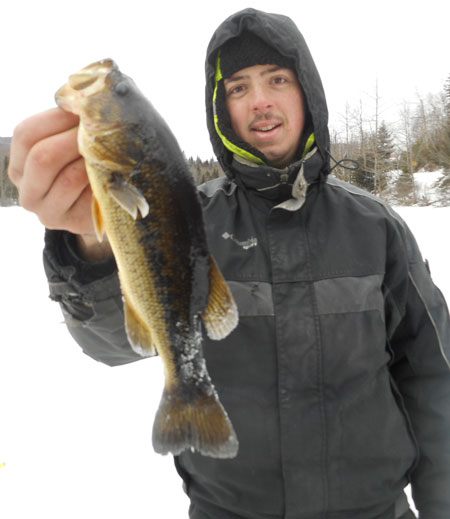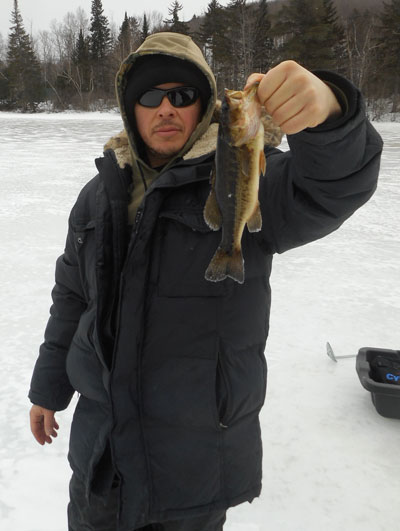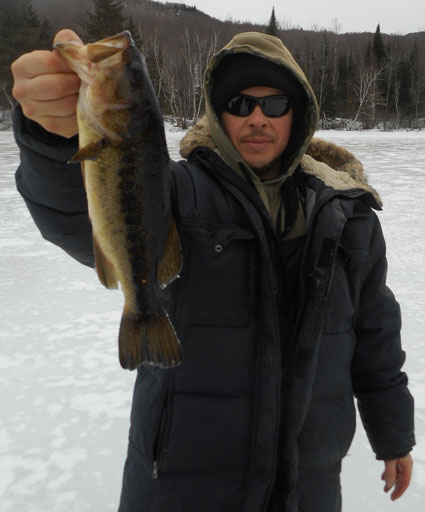 Most were landed on either the Swedish Pimple or the Williams ice Jig.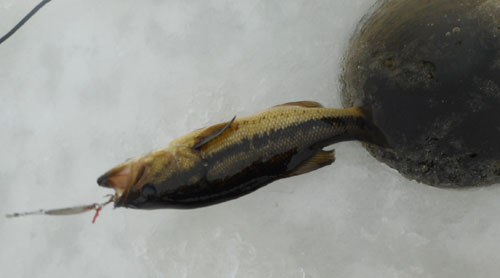 Definitely was interesting to fish South of the border, and after doing some research online, I'm pretty sure I'll try going back in the future, with many lake and opportunities for trophy sized pike, as well as lake trout, landlocked salmon, and jumbo perch.
Looking forward to reporting about some upcoming exploratory outings in February...