The 2017-2018 Quebec fishing season officially came to it's close a few days ago, on April 1st. As such, the winter allowance for the use of multiple lines as well as the use of dead bait fish, are no longer in effect until next December. Effectively, the ice fishing season is over for most of us, although a few die hards can still get out to chase open species like sunfish and crappie, as there is still safe ice to be found in many of the backwaters in the region, due to slightly colder than normal temperatures so far this spring.
The ice fishing season ended for me last week. I dried, cleaned and organized my ice fishing gear before storing it away until next year.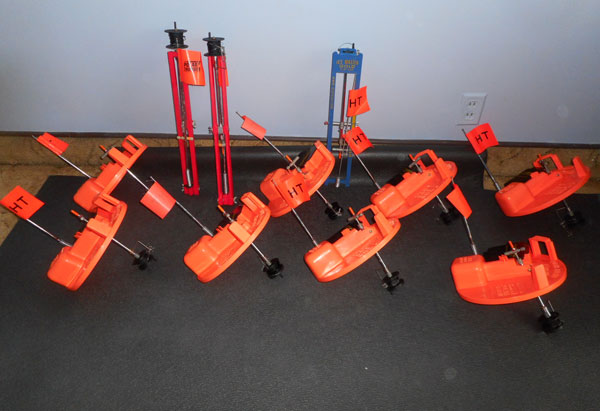 No fishing for me this week, I spent some time organizing my tackle, lubricating reels, and getting everything else ready for the upcoming open water fishing season.
I plan on scouting some of my early season spots starting next week, although I've been doing lots of research online in order to plan and implement some new techniques and tactics I've been considering for some new areas I plan to fish this season.
Carp will likely be my target species for most of the month of April, as most other game fish species are closed in Quebec. Carp fishing this time of the year is typically very slow but rewarding, as the sounds of my bite alarms go off for the first time since last year. Strangely enough, the pungent smell of that first carp is more satisfying than anything else.
Another potential target species this time of year are lake trout. Though closed to fishing in Quebec until the end of April, they are open on the New York and Vermont portions of Lake Champlain, which also allow the use of multiple lines per anglers that fish there. Hoping I get an invite from friends with a boat, as shallow water trolling is the best time to catch them in the near freezing waters immediately after ice out.
Hope to have some interesting outings and fishing tales to tell over the next few weeks, as well as some nice catches and fishing pics.