Autumn typically spells then end of carp fishing season in most of Canada, but warmer days earlier in the season can produce some nice big carp, for those patient enough to wait for short feeding frenzies.
The keys to successful autumn carping in cold water are similar to those early in the spring:
- Fish the right day. Try to fish warmer, windy day, rain is good too. Warm fronts are vastly more productive than cold fronts, especially later on in the autumn.
- Avoid over baiting. The colder the eater, the shorter the feeding window will be. Too much bait in the water and the carp may not have a chance to hit your hookbait before the feeding stops.
- Use spicy flavors. Adding some form of hot pepper flavor to your bait usually makes a big difference.
- Stay warm. Your body will cool down faster sitting around motionless, waiting for a carp to hit, especially in cold, strong winds that are prevalent in autumn. Dress in more layers than you would if you were simply going out for a walk, fleece undergarments work well. If you are able to fish from a heated car or heated shelter, even better.
- Patience is key. Having confidence in tried and true methods, recognizing that carp are inactive during most of a given coldwater day in the autumn.
I typically stop guiding early in the fall, usually done with my guiding season by mid October. May last couple groups of clients were early in October, they all managed to land some carp.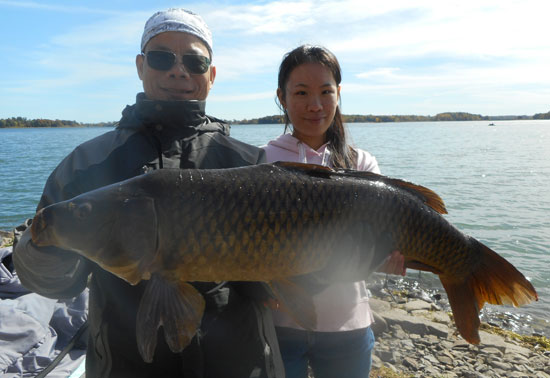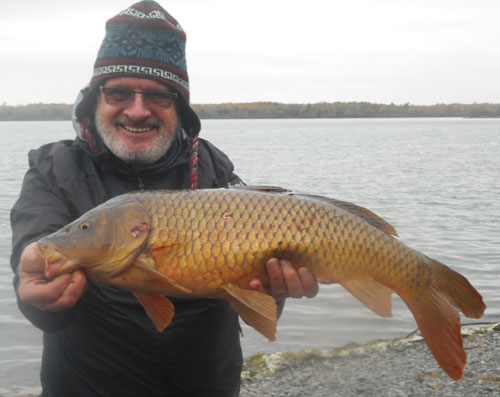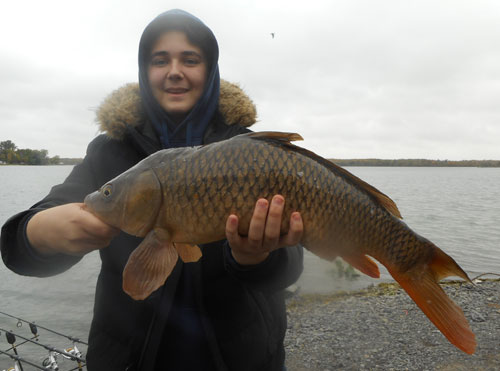 Once my guiding season ends, I typically tagter other species, though I still save some time to prospect some cold water carp spots. This year, I was lucky enough to have some mid October success at a new spot I tried for the first time.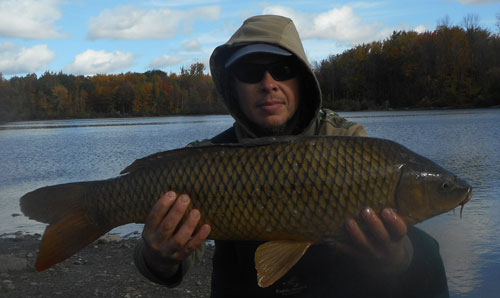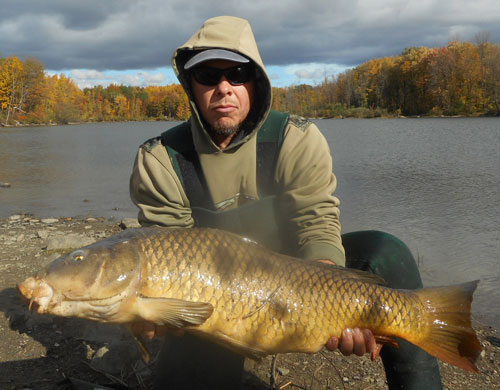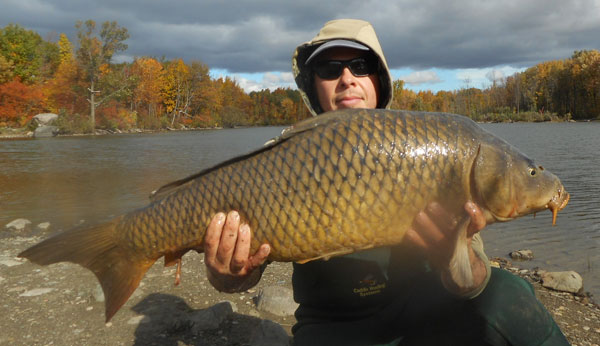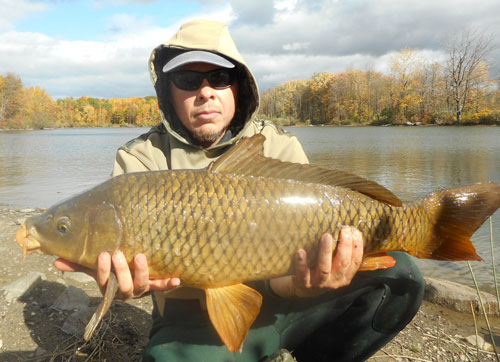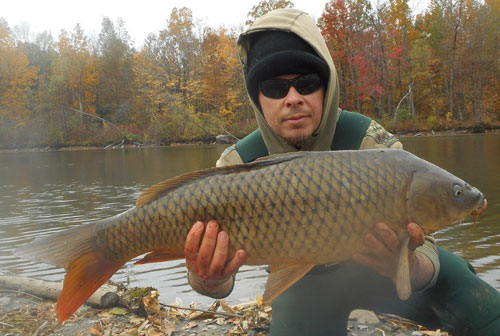 The vast majority of all these autumn carp were taken on spicy bait flavors I created, which made the catches all the more rewarding. Hope to have some more nice carp pics later this autumn.