Finally got out on a boat for the first time this fall, hoping to chase a variety of species in the St Lawrence river near Montreal. Fishing with my friend Mark, the opportunities are endless no matter what the weather conditions may be.
Our original plan was to split the day between walleye fishing, and then anchoring up for a last attempt at catching a giant lake sturgeon before the sturgeon fishing season closes next week.
As opposed to many walleye anglers that spend their time fishing for keeper sized walleye, I prefer to target the bigger ones, as I don't eat fish from the St Lawrence river. We started off well, it didn't take long for me to hook into my first walleye of the day.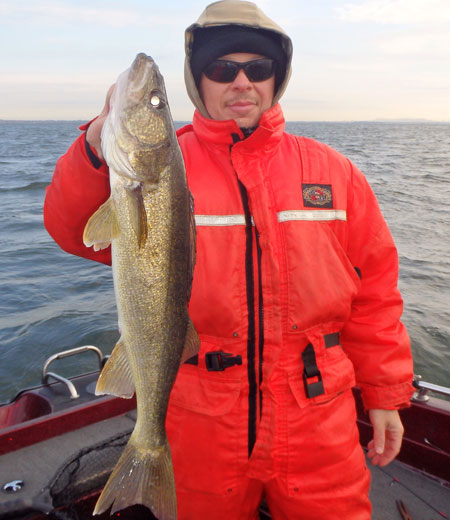 A good 4 lbs or so, turned out to be my first walleye of the season, as I haven't had a chance to get out and target them since last year.
After landing another smaller one, I hooked into a bigger on about an hour or so later, this one closer to 5 lbs.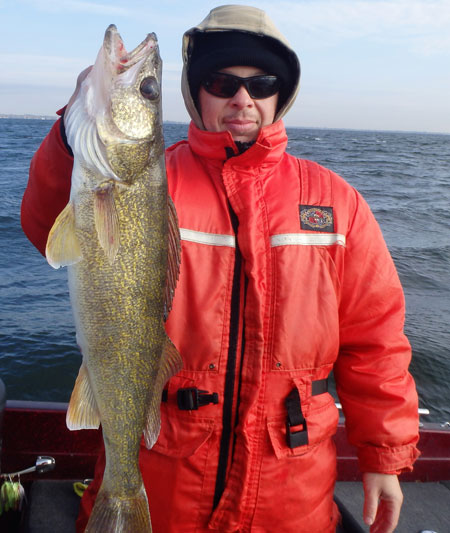 In between walleye, some nice fat smallmouth bass came to play, always a great fight on light tackle.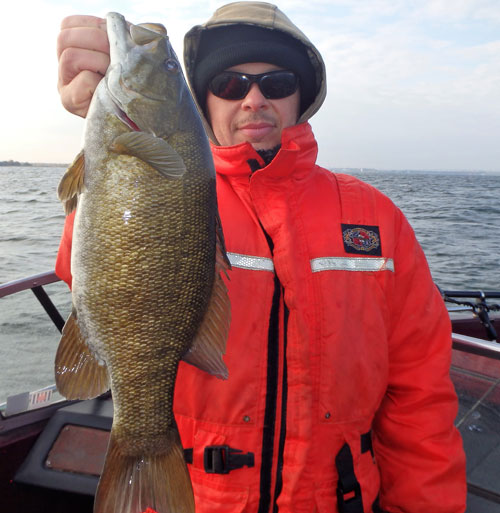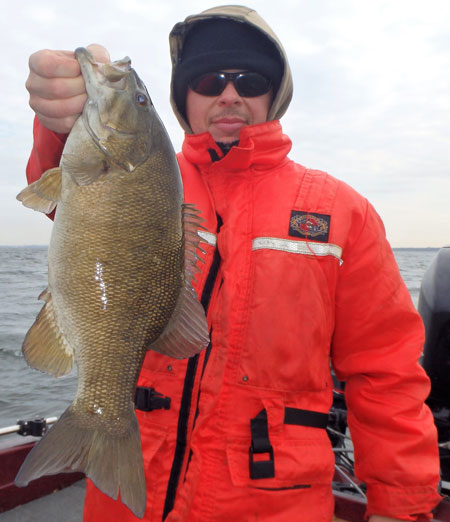 Around noon, we decided to anchor up and still fish for lake sturgeon. Unfortunately, the North East wind was too strong, and we weren't able to maintain proper boat control despite Mark trying every trick in the book. Oh well, there went what was likely my last shot at sturgeon until next summer, as we decided to go back to walleye fishing after and hour or so of frustration.
Drop shot fishing for walleye was slower than expected but we managed to land some more walleye.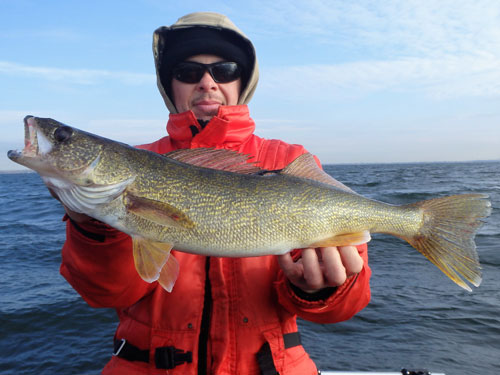 As that bite died down after a while with the winds howling, trolling was the only option left. Another bass came to play, and then this nice surprise: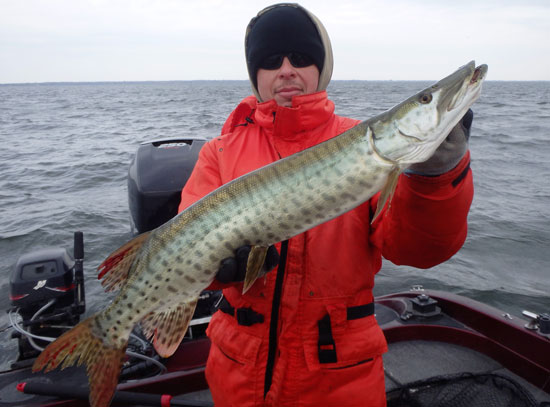 The small musky gave a great fight on light tackle, and was a welcome addition, as I haven't gone out for musky all season, due to various circumstances. Though it was quite small for a musky, it was nice and clean with stunning juvenile musky pattern.
Despite the horrible weather conditions, Mark grinded it out and performed under the worst of conditions. For those of you dedicated enough to grind it out in cold weather, the best is yet to come.
Mark still has available dates left in the next 3-4 weeks, contact him by clicking:
http://freshwaterphil.com/contactmark.cfm