After a decent end to the summer due to some big carp landed, I was hoping the hot bite would hold through as fall progressed.
Though I ended September with back to back outings without a bite, I was rewarded with my 3 biggest carp of the season during the month of October, as well as a few smaller ones.
Went out for a couple hours for my birthday in the first week of October. Was rewarded with my first carp over 30 lbs in a couple seasons.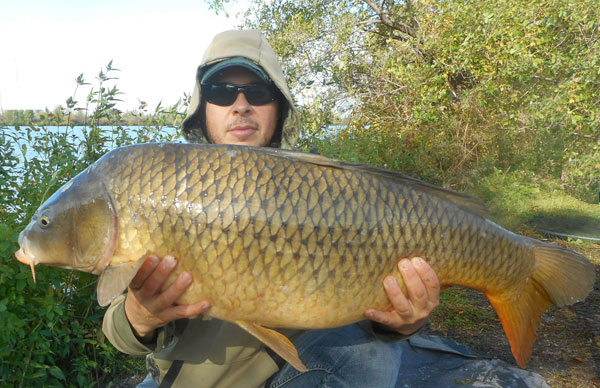 2 days later, another good carp landed, though nowhere near as big, just a bit over 23 lbs.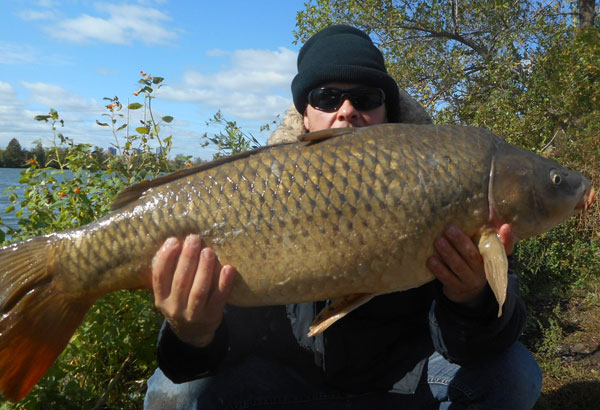 The following week, I managed to beat my biggest carp of the season again, this time with a long carp weighing in at 33 lbs.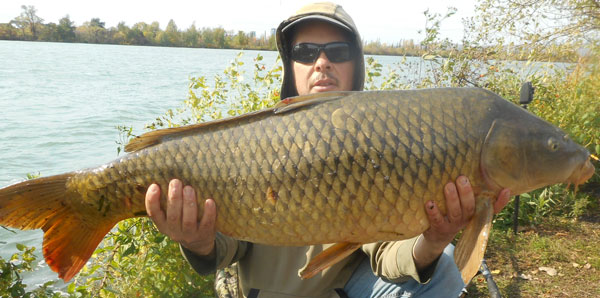 After giving carp a break, I returned 2 weeks later, for my first night outing for carp of the season. Never too late, I landed another fat carp just a tough under 30 lbs.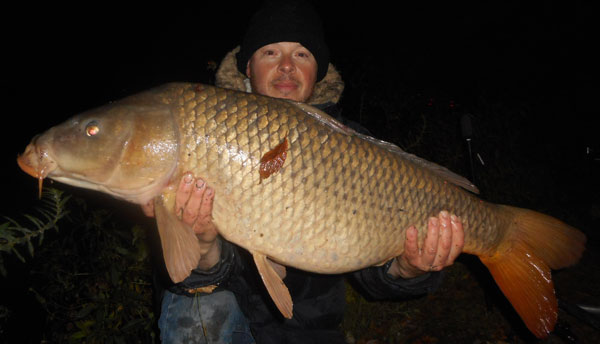 November proved to be tougher. I spent the first 3 outings of the month without a bite. During my fourth outing which coincided with the tail end of a warm front, I did manage to hook a nice carp that ripped many yards of drag before diving down a rock ledge and cutting me off.
For the most part, my outings were to pre-baited spots, that I fished to 2-3 hours at a time. The few outing to non baited spots, were far from productive.
Hope to possibly land my first November carp of the season before it all freezes up...