So here we are, three + weeks after I figured my open water season was over. Unusually warm weather this December, normally ice fishing fishing by the second or third week in, now, not a spec of ice in sight on the 24th.
After being extremely busy and not having fished in about one month, I was happy to take advantage of the Quebec winter rule that allows the use of multiple lines after December 20th. Though likely designed for ice fishing, when you get a very warm fall or spring, zine 8 has a 10 line limit.
As I was fishing a rather confined area, I set up 3 lines, 2 for carp and 1 for possibly channel catfish that frequent the same wintering area.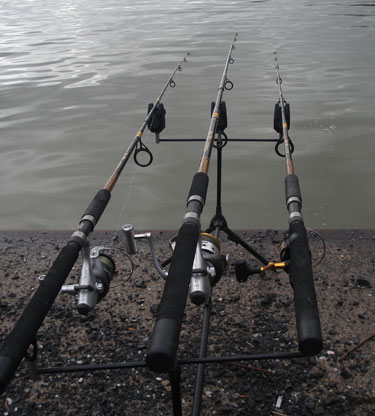 Sure enough, didn't take 45 minutes, and I had my first run, very surprising in near freezing water. Landed the small carp without having to do the over under thing with the multiple lines.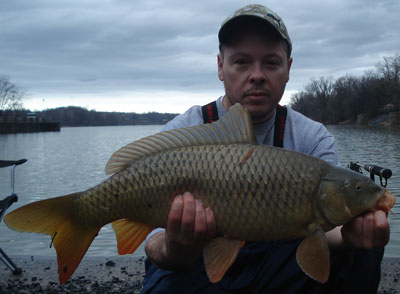 That definitely put an extremely relaxed mood on the rest of my outing, even though I didn't get any more bites for the next 5 hours until I left. Can't beat achieving your goal on the first cast, that carp was the first I've ever caught in December, beating my previous latest carp in a calendar year which was on Nov 30th a few years ago.