After not having done much carping until the end of the summer, I took most of September off due to holidays. Once they were done, my plan was / is to spend some more time carping this fall, mainly around the Montreal area.
After the first short outing of the fall ended up with one lost fish, I returned with my son in law the following night for a couple hours, hoping to have him land his first carp. Strangely enough, we managed the only 2 bi-catch species in the area, namely a redhorse sucker and a channel catfish.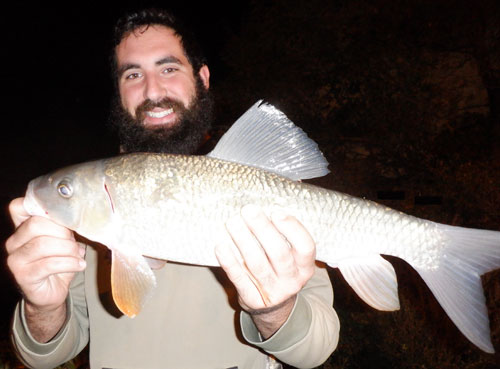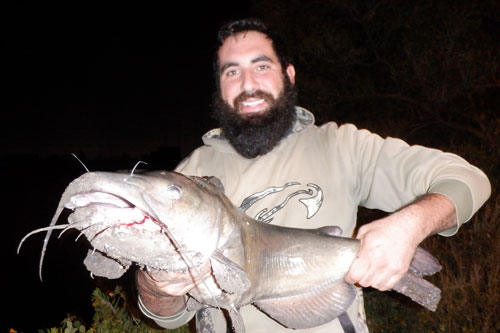 At least the cat was pretty good size at 14.5 lbs, and put up a decent battle...
Headed off to another spot on the St Lawrence river for my next outing, this time I took Georgi out, hoping to have him catch his first carp since moving here from Eastern Europe a few years ago.
Spot didn't disappoint, we hit two short bite windows, during which time 8 carp were hooked. Unfortunately, only 4 were landed, but that was the most action I've run into in a while. Pretty good for a cool October day.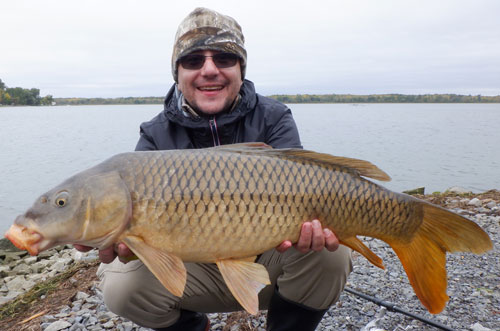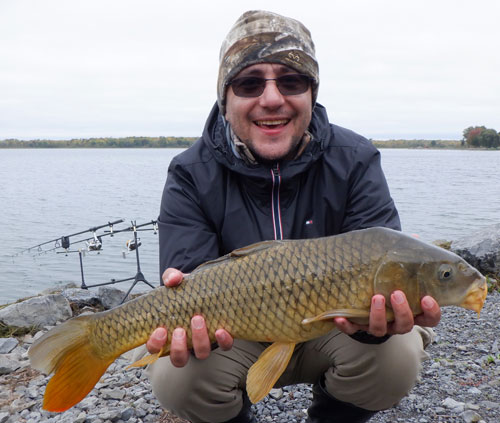 My boilies did the trick, mainly fireball and black magic, with some of the lines being baited with a combination of both.
The following week, I headed out for a solo morning of carping closer to home, as none of my boys wanted to come along despite being off school for thanksgiving. Unfortunately for them, they missed a good bite, I managed to land 3 out of 4 carp, despite only using 1 rod. Sizes were decent too, ranging from 18 to 25+ lbs, all were landed on various flavors of my homemade popup boilies.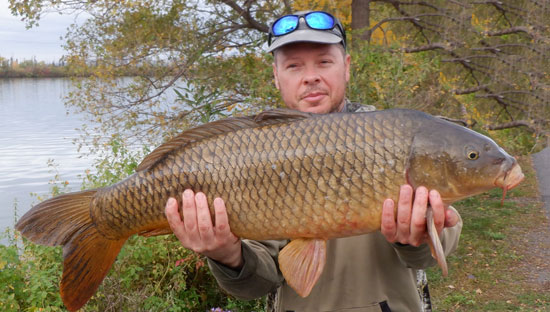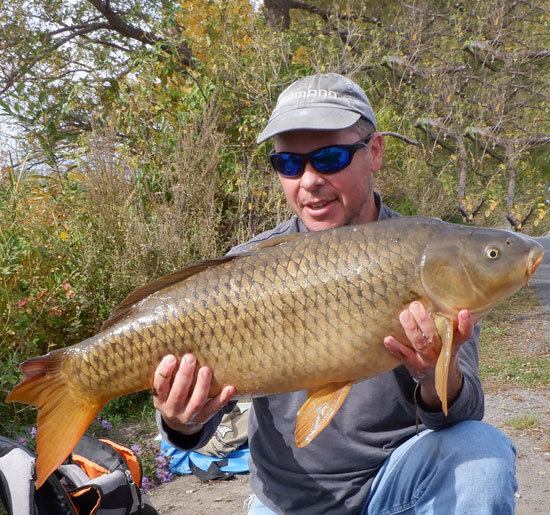 Night fishing was slightly less productive numbers wise throughout the warm front, but size decent.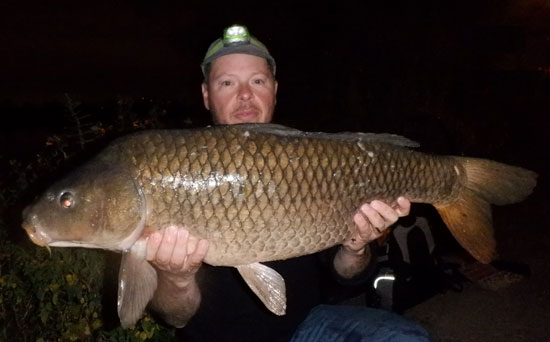 After another short cold front, outer temp warmed up to a balmy 17C. As I had kept feeding my spot periodically over roughly 2 weeks, I was hoping to get a decent bute during the warmest part of the afternoon. With Zev off school due to a cold, he came along for the outing.
Sure enough, the carp were there and ready to play. After landing a redhorse sucker, I managed both of these fat carp about an hour apart, and both hit one of my black magic popup boilies.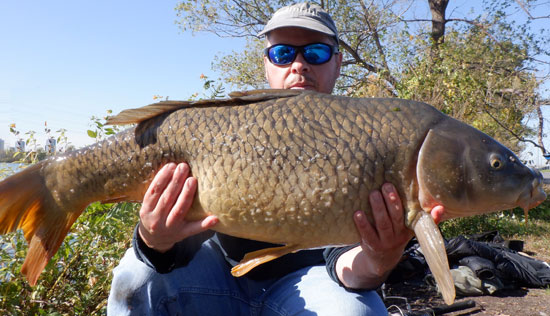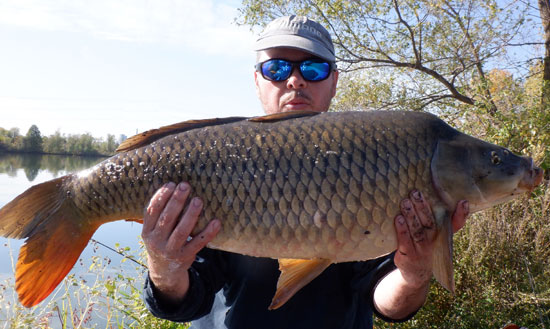 Just before leaving, my line went off again, but unfortunately, the carp dropped the bait just as I picked up the rod, resulting in a false run.
Hope to be back again soon for another shot at it.